Asako Serizawa
ASAKO SERIZAWA was born in Japan and raised in Singapore, Jakarta, and Tokyo. Her debut book of fiction, INHERITORS (Doubleday), won the PEN/Open Book Award and The Story Prize Spotlight Award, was a Massachusetts Book Awards Honors Book, and was longlisted for the PEN/Robert W. Bingham Prize. A graduate of Tufts University, Brown University, and Emerson College, she has received two O. Henry Prizes, a Pushcart Prize, and a Rona Jaffe Foundation Writers' Award. A recent recipient of grants from the Mass Cultural Council and the National Endowment for the Arts, she has also been awarded fellowships from the Fine Arts Work Center in Provincetown, MacDowell, and The Civitella Ranieri Foundation. Inheritors has been translated into Spanish (El Legado), and a Korean translation is forthcoming.A long time in the making, Inheritors also received support from the Ludwig Vogelstein Foundation, the Vermont Studio Center, and the Troedsson Villa Residency in Nikko, Japan.She currently lives in Boston.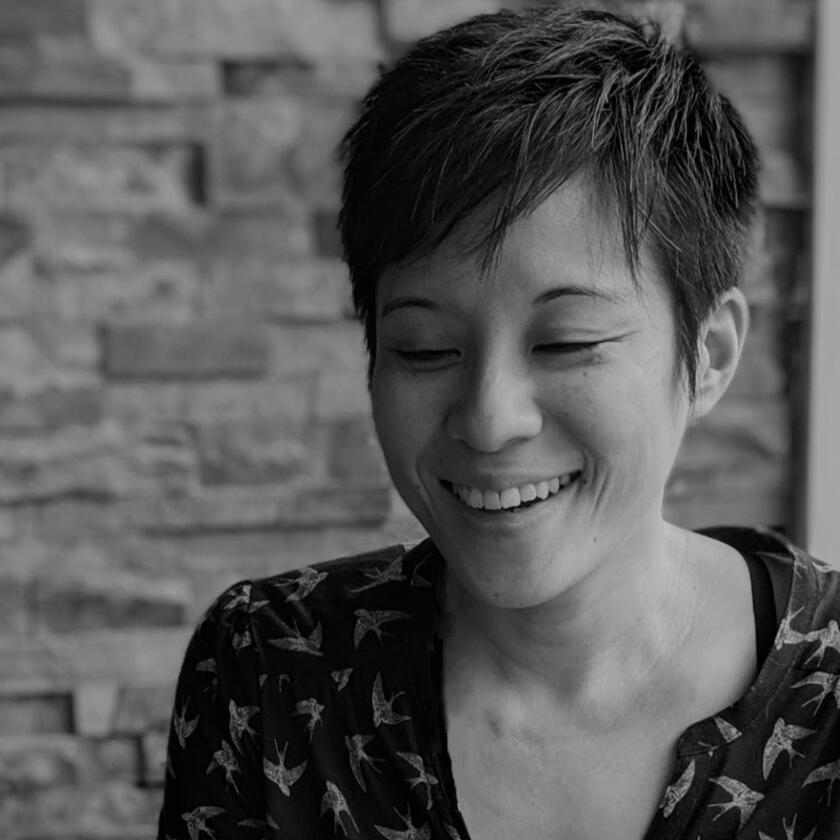 .
buy it here
I spoke to Steve Inskeep on NPR Morning Edition about the bookI talked about the writing of Inheritors w/ Elaine Chiew @ Asian Books BlogI talked about the genesis of Inheritors w/ Deborah KalbI had a wonderful conversation w/ professor Susan Napier about some of the core aspects of Inheritors at the Pucker Gallery (viewable on YouTube).
My essay on history lessons can be found on Literary Hub.My essay on history, memory, and silence can be found on Powell's Book Blog.My micro-essay with images related to Inheritors can be found on The Story Prize/Instagram.
Winner of the PEN/Open Book Award
Winner of The Story Prize Spotlight Award
Longlisted for the PEN/Robert W. Bingham Prize
Massachusetts Book Awards Honors Book
Named a Best Book of 2020 by Library Journal, New York Public Library, and Bustle. A most anticipated book of the month by Amazon, Bustle, Electric Lit, Chicago Review of Books, and The Millions
"Stunning and visceral…Serizawa's brave storytelling gives us more than an epic arc. She creates a narrative that is in and of itself a multidimensional space. As well, it's an homage to the surreal artistry of writers like Jorge Luis Borges — whose voice she manages to honor with a story which is not an echo but her own capacious, original illumination."
—NPR Book Review"Ambitious…Gripping…Serizawa's fiction is convincingly rooted in the intimate, yet still provocatively collective, quandaries of her characters."
—The New York Times Book Review"Remarkable…Although their predicaments are based in a Japanese setting, [the characters] speak to much of what happens elsewhere in contemporary Asia, where even recent conflicts are consigned to history."
—The New York Review of Books"With her collection, Serizawa has made a point to pull together the emotional pieces of these devastating regional and world events. . . . It's a noble undertaking, and one that feels necessary to remove some of the teeth from the horrors of that time for those who inherit it."
—Los Angeles Review of Books"The variety of narratives in Inheritors by Asako Serizawa is nothing short of remarkable. Whether Serizawa is constructing an incredibly tense scene between a Japanese veteran of the Pacific War and the mother of his missing comrade, or gently unraveling the forgotten memories of a dying immigrant, the precision and care with which she writes her sentences and builds her worlds never falters. In these stories are men and women haunted by the ghosts of the disappeared, the fires of war, and their own complicity in acts of world-shattering violence. Formally experimental and philosophically complex, Serizawa's collection explores the nature of political and historical violence, immigration, Japanese and American nationalisms, assimilation, memories, death, loss, suffering, and, of course, inheritance itself, in all its terrible forms."
—PEN Open Book Award Judges' Citation"Inheritors reveals an author of fierce intellect looking at war legacies from this angle and that, working her way into their nuances. By deconstructing the toolkit of the novel, Serizawa dodges the inevitability of a war narrative to offer a wistful hope or a melodramatic tragedy. Instead, she creates a more powerful form in which she can align the pieces to magnify each other like the lenses of a telescope. This powerful, intelligent book stands in the company of William T. Vollman and W.G. Sebald and their investigations of life during wartime or in the long shadow after. But the tone, the structure, and the territory are all Serizawa's, in a book that deserves to become a crucial pillar in the literature of war."
—Kenyon Review"These stories by Asako Serizawa are tremendous, intimate, startling and essential; they show us how the past is so often the most powerful force in what we idly call the present."
—Rivka Galchen, author of Little Labors"An extraordinary book—beautifully crafted, emotionally resonant and profoundly moving. Asako Serizawa imbues her characters with so much depth and generosity that I felt as if I were reading about people I already knew and loved. An intensely powerful book by a writer with endless talent."
—Molly Antopol, author of The UnAmericans"This splendid story collection is a sword through the heart. Asako Serizawa depicts with rare acuity and nuance several generations of one far-flung family as it's buffeted by the forces of war, migration, displacement, and that ultimate crucible, time. There are no easy answers or clean resolutions in Serizawa's stories, but what you will find is the genuine stuff of human experience, rendered with precision and honesty. Inheritors is debut fiction delivered with the verve of a master."
—Ben Fountain, author of Billy Lynn's Long Halftime Walk"I was struck again and again not only by the remarkable scope and multiplicity of Inheritors but by the voices Serizawa inhabits—each is so distinct and yet wonderfully intimate. A book to be savored, slowly, overflowing with lifeblood and endurance."
—Peter Orner, author of Maggie Brown & Others"Stunning…With beautiful lyrical prose, Serizawa presents a powerful and heartbreaking look into the ways war, colonization, and loss affect not only the survivors, but the generations that inherit these stories."
—Booklist"Elegant…An assured debut."
—Kirkus"[A] dynamic debut…By showing Japan as both colonizer and colonized, Serizawa delivers an elegant, stimulating web of stories."
—Publishers Weekly (starred review)"Masterly. . . . A seamless collection."
—Library Journal"A meticulously plotted narrative puzzle…For savvy audiences ready to question 'how history is made, how it is lived, remembered, reproduced, and used,' Serizawa's amplifying revelations await."
—Shelf Awareness"Powerful…In Serizawa's stories, war has no winners."
—Asian Review of Books"Emotionally resonant…Serizawa introduces meditations on communism, capitalism, nationalism, imperialism, democracy and the deep-seated hypocrisies that fuel inequality, exploitation and conflict around the world."
—WBUR"Serizawa's ability to weave complex histories into the personal experiences of her characters proves that life is anything but linear."
—The Boston Globe"A more intelligent grasp of current ideas about the relationships among text, creativity, and persuasion in literature may be hard to find."
—The Hudson Review
Short Stories
※ All these stories have been thoroughly revised for the book Inheritors"Echolocation" in Copper Nickel, Spring 2019
- reprinted in Sharyn Skeeter, ed., What's Next? Short Fiction in Time of Change, Winter 2023"Willow Run" in Witness Summer Issue, VOL. XXIX NO. 2, Summer 2016"Train to Harbin" in The Hudson Review New Writers issue, vol. LXVII, no. 3, Autumn 2014
- reprinted in the 2016 O. Henry Prize Stories, Random House, 2016, which includes Molly Antopol's beautiful juror essay about the story
- reprinted in the 2016 Pushcart Prize XL, Pushcart Press, 2015
- featured on LitHub: "The O. Henry Prizes: Read Six of the Year's Best Stories""Allegiance" in The Hudson Review, vol. LXV, no. 1, Spring 2012
- forthcoming fall 2024 in Ron Koury, ed., War and Imagination."The Visitor" in The Antioch Review, vol. 69, no. 3, Summer 2011
- reprinted in the 2013 O. Henry Prize Stories, Random House, 2013
- read Laura Furman's intro here"Luna" in Prairie Schooner, vol. 82, no. 2, Summer 2008"Flight" in The Southern Review, vol. 41, no. 2, Spring 2005
CURRENT & UPCOMING EVENTS
CONVERSATION w/ Kim Coleman Foote
about her debut novel: COLEMAN HILL
Hosted by East End Books (Boston Seaport)
info forthcomingTHE MEETINGHOUSE READING SERIES: Reading w/ Vievee Francis
Hosted by the Canaan Town Library
July 27, 2023. 7:30 pm ET.
more info and directions hereCONVERSATION w/ NGUYỄN PHAN QUẾ MAI
about her new book: DUST CHILD
Hosted by Brookline Booksmith Transnational Literature Series
April 4, 2023. 7:00 pm ET.
register to attend online or in-person here.FAWC FRIDAY FORWARD: Reading + Artist Talk w/ Golnar Adili
Hosted by the Fine Arts Work Center in Provincetown
January 6, 2023. 6:00 pm ET
more info here. and recording viewable here.CONVERSATION w/ PETER ORNER
about his new book: STILL NO WORD FROM YOU: NOTES IN THE MARGIN
Hosted by Harvard Bookstore
November 18, 2022. 7:00 pm ET
more info here.
PAST EVENTS
VIRTUAL PANEL: POSTCOLONIAL WRITING w/ Kawai Strong Washburn, Novuyo Tshuma, & Sally Wen Mao
Hosted by Columbia University/Our Word
April 7, 2022. 5:30 pm ET
more info here.AWP PANEL: BULDING A BRIDGE: THE LINKED STORY COLLECTION & THE NOVEL w/ Cara Blue Adams, Jonathan Escoffery, & Sidik Fofana
Hosted by Association of Writers & Writing Programs Conference
March 24, 2022. 1:45 p.m. to 3:00 p.m. ET.
this is an onsite event.VIRTUAL READING & CONVERSATION: NEWARK VISITING WRITERS SERIES
Hosted by Rutgers University-Newark
March 8, 2022. 5:30-6:30 pm ETVIRTUAL READING w/ THOMAS SLEIGH
Hosted by Fine Arts Work Center in Provincetown
February 1, 2022. 5 pm ET
more info here.CONVERSATION w/ MA STATE REPRESENTATIVE TOMMY VITOLO
Hosted by Brookline Interactive
December 9, 2021.
a recording can be found here.VIRTUAL TALK: CELL WINTER SPEAKERS SERIES: LITERARY IMAGINATION IN SCIENCE, TECHNOLOGY, and SOCIETY ("Writing War & Empire in Fiction") w/ Profs. MATTHEW SAMPLE & ANNA NGUYEN
Hosted by Leibniz Univ. Hannover: Centre for Ethics and Law in the Life Sciences
November 12, 2021. 1 pm ET/7 pm CET (Germany)
a recording can be found here.NINE SHINY OBJECTS: VIRTUAL CONVERSATION w/ BRIAN CASTLEBERRY
Hosted by Fountain Bookstore
August 19, 2021. 6 pm ET/3 pm PT
a recording can be found here.READING & CONVERSATION w/ Prof. SUSAN NAPIER
Hosted by the PUCKER GALLERY, Boston, Massachusetts
July 10, 2021. 4:30 pm ET
in-person event. a recording can be found on YouTube.PODCAST CONVERSATION w/ MATT BOUTTE
@ The Deckle Edge Podacst
July, 2021.
tune in here and through your podcast app.VIRTUAL READING & CONVERSATION w/ AKIL KUMARASAMY
Hosted by Elliot Bay Book Company
June 24, 2021. 9:00 pm ET/6:00 pm PT
a recording can be found on Facebook.PODCAST CONVERSATION w/ ANDREW KEEN
@ Keen On Podcast
June 16, 2021. Episode: Cycle & Influence of Family History
tune in here and through your podcast app.2021 PEN LITERARY AWARDS CEREMONY w/ KARA YOUNG
* PEN America*
April 8, 2021. 7:00 pm ET/4:00 pm PT
a recording can be found on YouTube.PODCAST CONVERSATION w/ ANNA NGUYEN
@ Critical Literary Consumption Podacst
March 15, 2021, Episode 6: Narratives of Empire & Inheritance
tune in here and through your podcast app.VIRTUAL READING & CONVERSATION w/ Prof. MARIA KOUNDOURA
FACULTY/ALUMNI SERIES
Hosted by Emerson College/Writing, Literature, & Publishing
March 1, 2021. 6:00 pm EST/3:00 pm PST
a recording can be found via Facebook.VIRTUAL READING & CONVERSATION: PATRICK HAYES SERIES w/ BRIAN CASTLEBERRY
Hosted by William & Mary
Oct 27, 2020. 7:00 pm EST/4:00 pm PST
a recording can be found here (password: ASAKO).NINE SHINY OBJECTS: VIRTUAL CONVERSATION w/ BRIAN CASTLEBERRY
Hosted by Book Soup
Sept 1, 2020. 9:00 pm EST/6:00 pm PST
a recording can be found here.CONVERSATION w/ KENNY LECK | BOOKSACTUALLY
Hosted by BooksActually on @BooksActually Instagram Live
Aug 26, 2020. 12pm noon Singapore time/12am midnight EST (or 9pm PST Aug 25)
a recording can be found on Instagram.CONVERSATION w/ DANIELLE McELROY | LITTLE BREAK JOURNAL
Hosted by Little Break Journal Virtual Book Tour Series
Aug 2, 2020.
a recording can be found on YouTube and Instagram.VIRTUAL BOOK LAUNCH FOR INHERITORS w/ MOLLY ANTOPOL
Hosted by Brookline Booksmith Transnational Literature Series
July 14, 2020. 7:00 pm EST/4:00pm PST
a recording can be found here.INTERVIEW w/ STEVE INSKEEP | NPR MORNING EDITION
July 14, 2020. every hour between 5:00 am to 9:00 am EST
transcript & audio recording can be found here.NEIBA SUMMER ALL ABOUT THE BOOKS EVENT
Hosted by the New England Independent Booksellers Association Spring Forum
June 11, 2020. 10:30 am EST
more info here.SOCIAL DISTANCE BOOK FEST PANEL: IDENTITY FORMATION & DECONSTRUCTION w/ Alexandra Chang, Christina Clancy, Zeyn Joukhadar, & Steven Wright
Hosted by Rachel Rae' (@RachelRaeReads)
April 25, 2020. 3:00 pm EST/12:00pm PST
a recording can be found on YouTube.NEW VOICES IN FICTION READING & PANEL DISCUSSION w/ Matthew Neill Null, Sara Majka, & Annie Hartnett
Bryant University Academic Innovation Center
October 11, 2017. 5 pm.
more info here.RONA JAFFE FOUNDATION WRITERS' AWARDS READING
New York University Lillian Vernon Creative Writers House
September 16, 2016. 7 pm.
more info here.READING w/ SAFIYA SINCLAIR
Fine Arts Center in Provincetown
March 5, 2016. 8 pm.
more info here.
.
Reading & Writing Spaces
Coffee Shops & Bakeries
boston, maathan's. hours of focused work in this cozy place amid cake distractions: jamaica, black forest, figo. hidden gem: their delectable almond croissant.japonaise. incredible pastries, japanese breads, snacks & sandwiches, + mochi ice creams: the shop has been a delicious presence in my life for years. my loves: their chocolate banana almond croissant, morning bun, & their utterly transporting azuki cream. please support them!gen sou en. one of the most beautiful, inspiring spaces until it closed. inhuman rent.kohi. the first one i visited was in Provincetown. so glad for their spare, coffee-focus space.cafe madeleine. not a place to work, but can I tell you? in all the places i've lived, they make some of the most perfect croissants.1369. long hours spent revising & grading. always, the reward of good friends stopping by. one of them is a writer now, too.chicago, ilmercury. huge open space, great nooks & tables. a daily go-to until one day it closed.alliance. communal study outside the home. perfect gingerbread men for about two weeks in the fall.lovely. tea, coffee + a plate of light flaky pain au chocolat. a warm spot on a rainy wintry day.gaslight. sunny windows, a minimalist room. fantastic coffee, fantastic lunch. time well spent.wormhole. perfect espresso. productive window counter. muted street view. paragraphs.prairie school coffee roasters. this is a place to get otherworldly beans from. my favorite? adventure roast.madison, wimadison sourdough co. kickapoo jam jar + almond croissant = perfection. golden writing hour: 2-6 pm.barriques on the square. open space, good tables. med roast coffee. warm wraps to tide you over.chocolaterian. chocolate tarts, macaron. once you settle down with a mug of just coffee's chocolaterian blend, work can happen. but, oh, the display case.ground zero. big window, natural light. music at ambient level. many, many hours of productivity.johnson public house. outstanding coffee. rickety chairs + a mix of good tables to disappear into.cargo coffee. big thinking space. plugs everywhere. thick slices of buttery blueberry lemon pound cake for brain fuel.cafe zoma. best patio on a sunny fall day to bike to.lazy jane's. morning session with the best. scones. ever. (and i'm picky about scones!) almond buttermilk. maple walnut. lemon. oh, and rugelach.new york, nya different time, a different life. too many coffee shops stumbled upon. plus, back then, i was obsessed with bagels. my favorite: ess-a-bagel.portland, meaurora. lemon pistachio vs lavender sage cookies. work elapses into daydreams & decadent lattes.crooked mile. warm wood, quiet board games in progress under yellow lamplight. nooks to curl up in.providence, ricable car. in the middle of one of the longest grayest winters: small tables, coffee + popovers. vital matinee breaks in the afternoon. probably saved my life.
Contact
you can reach me here.